La Perle Playschool's amazing teachers is what makes our playschool program shine. Their time and dedication to your children's learning and development is shown in every aspect of the classroom. La Perle Playschool is so lucky to have had such a strong teaching team for so many years.
---
Carma Wong – 3 year old Teacher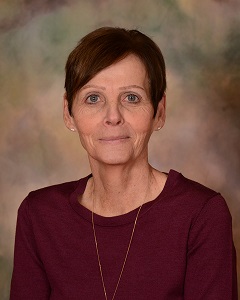 My name is Carma Wong and I have been teaching at La Perle Playschool since 2001. My background includes extensive experience in a volunteer environment teaching children and providing oversight to other volunteer teachers. My work history includes employment at Alberta Social Services, a home cleaning venture and office administration at a national hardware distributor.
I received my education from Lethbridge College and ICS Canada (based in Montreal). I love to read and spend time with our grandchildren. I am married and am a mother of three beautiful girls, who are accomplished in their own lives. The oldest daughter teaches at an elementary school and the two youngest (dental assistant and respiratory therapist) are taking time off work to raise children. We have four grandchildren, who are a great source of joy to my husband and I.
My husband has retired twice over the past few years. Once as an Assistant Deputy Minister in the provincial government and more recently as the President and CEO of the Biotechnology Association of Alberta.
LaPerle Playschool has influenced hundreds of young lives over the years. The focus on making learning enjoyable and fun allows children to learn through play while focusing on topics such as science, math, literature and music. I gain a lot of satisfaction watching children as they develop and mature. I feel privileged to have your children entrusted to me, even if it is only for a few hours a week.
---
Laurie Knoll – 4 year old Teacher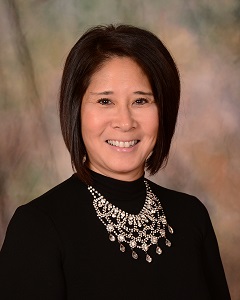 My name is Laurie Knoll and I am the teacher of the 4 year classes. I was born and raised in West Edmonton. I am married and have three beautiful children. My husband is a recently retired school principal, my two boys both teach grade 6 and my daughter lives in Canmore and works for parks Canada. My son and daughter both got married last summer.
In my spare time I enjoy spending time with my family. Health and wellness has always been important to us. I enjoy all sports, especially curling, tennis, golf, and hockey. I also teach curling at the Saville Sports Center. In my leisure time I find pleasure in painting and crafting.
I graduated from Grant MacEwan University in the Early Learning and childcare program. I have had extensive experience in many childcare settings over the past 30 plus years. My philosophy is learning through play where children can grow socially, emotionally, physically, cognitively, and creatively. LePerle playschool is a wonderful program to be a part of. I am fortunate to work in a positive and supportive environment where the quality of care for the children is of the utmost importance. I feel privileged to be in my 24th year at LaPerle Playschool. This is the most rewarding and fun-filled occupation. I look forward to working with you and your children.

In 2009 Laurie Knoll won the prestigious Child Care Professional Award of Excellence in Alberta for the Urban Preschool category by the Minister of Children and Youth Services.