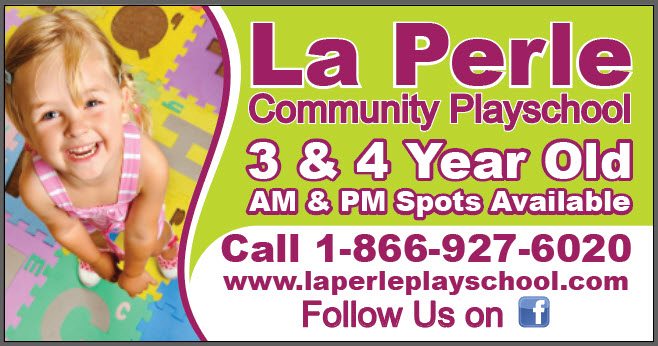 Registration
Registration for the 2023-2024 School Year is open!
We have spots available in both 3 year and 4 year programs.
Email us for more information.
---
Open House April 18, 2023, 6:30-7:30 pm
---
Please contact [email protected] for info
What to expect on Registration Night:
– An opportunity to meet our teachers and hear about the playschool program
– An opportunity to meet members of the playschool board
– An opportunity to ask questions of the teachers and board members.
– An opportunity to purchase your La Perle Community League membership (A membership in an Edmonton community league is required, but it does not have to be from the La Perle Community League)
Note: You will be required to provide banking information for automatic withdraw or several post-dated cheques on registration night. Refer to the fee schedule below for dates and amounts of the cheques.
---
Fees
All fees are payable by Pre-Authorized Debits (PAD Program) or e-transfers. Please contact our Executive Director for more information.
REGISTRATION FEE
Non-refundable registration fee of $75.00 is paid upon registration to the program.
3 Year Program – Registration fees are $33.00 per month
4 Year Program – Registration fees are $64.00 per month
September tuition fees are due one-month prior to the start of the school year (August 11, 2023). A deposit of one-month fees is required to be paid on Registration Night. We require 30 days notice to withdraw for the program. If you complete the full 10-month program, this deposit will be applied to your June fees. October – May monthly tuition fees will be withdrawn on the 1st of every month.
---
Subsidy
UPDATE: La Perle Community Playschool once again qualifies for subsidy from the Government of Alberta! Please visit their website to see if your family meets the eligibility criteria and apply: https://www.alberta.ca/child-care-subsidy.aspx